I hunt with Silent Knight vanes because they're deadly accurate and super quiet! The low profile 3-inch vanes keep my arrows very stable in flight, even with a fixed-blade broadhead. I'll be shooting them forever and recommend them to everyone who shoots a bow. Mike Pelletier Host, Hardcore Pursuit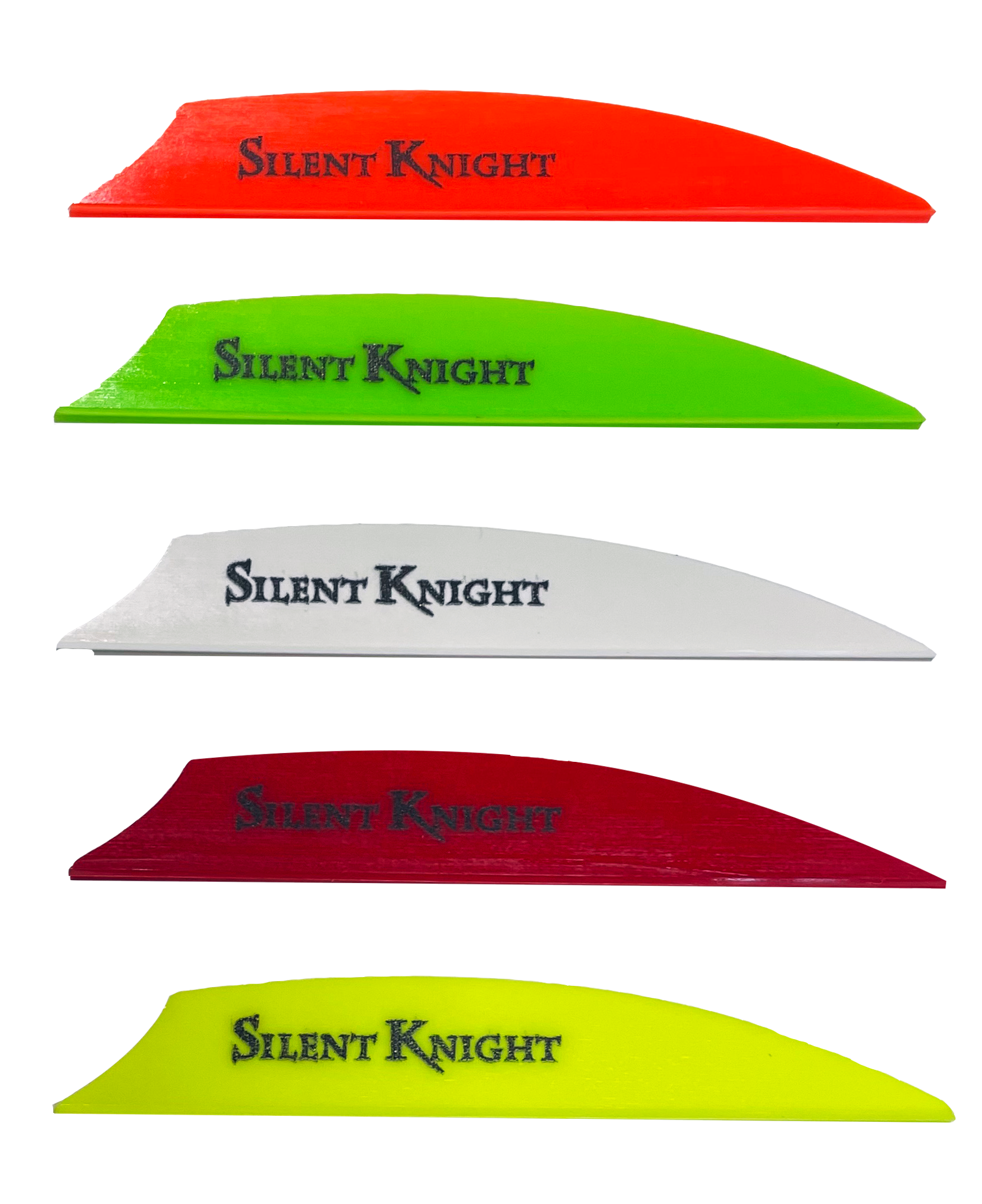 Silent Knight™ Vanes
Come in 18-packs (for fielding six arrows) 36-packs (for fielding 12 arrows) or 100-packs. Choose among five high-visibility colors.
3″ long | 0.485″ tall | 6.8 grains
Starting at: $19.99
Buy Now on Flexfletch.com

Nine compelling reasons to switch to revolutionary Silent Knight™ vanes
1. Tougher, Faster, Quieter
Independent sound studies show that the Silent Knight™ vanes make just half the sound of any vane around, including those popular and overhyped, two-inch, high-profile vanes. That's an astonishing improvement that will dramatically reduce misses and high hits due to deer ducking the arrow.
2. 30% thinner and much smoother for drag-free flight
Thanks to our exclusive precision RIM molding manufacturing process we are able to make Silent Knight™ vanes 30% thinner and with a much greater taper than thermoformed vanes. And, the Sliqtra™ cured memory resin is much smoother (slippery) than other vanes as well. All of which contribute to the dramatic reduction of in-flight drag.

3. 3-inch vanes have 41% more surface area; let you shoot fixed blade broadheads
Silent Knight™ 3-inch vanes offer 41% more total surface area which results in much more stable arrow flight which allows one to successfully shoot fixed-blade broadheads.

4. Faster than 2-inch vanes, too!
Remarkably, thanks to the unique aerodynamic shape, thin tapered design and smooth surface, arrows fletched with Silent Knight™ 3-inch vanes are still 2 fps faster than the same arrows fletched with popular 2-inch thermoformed vanes!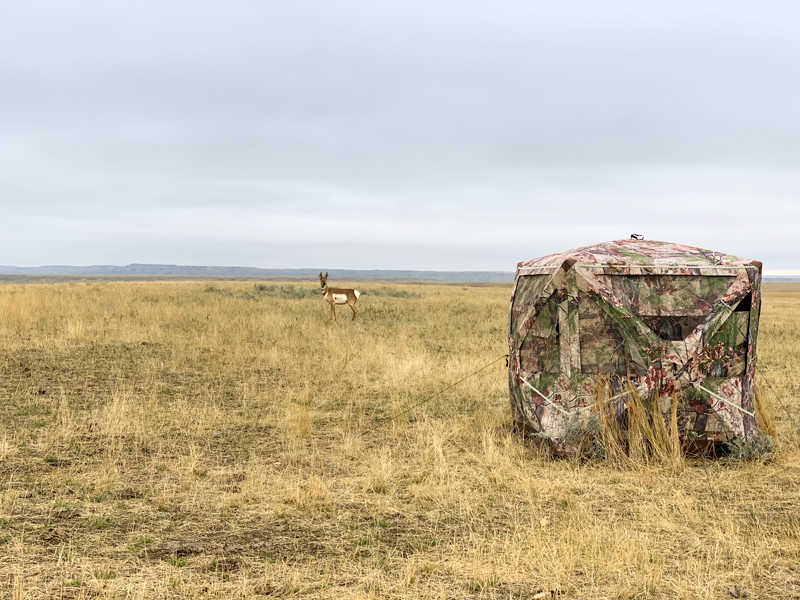 5. Less drag means less wind drift
Testing shows that reduced aerodynamic drag results in a noticeable reduction in lateral wind drift. This is a big deal for anyone shooting at longer distances while hunting or in competition.
6. Lower profile vanes mean better bow clearance
When vanes make contact with your bow, as the arrow is shot, bad things happen. Vane/bow contact can result in terrible arrow flight yet is difficult to diagnose. That's why lower profile vanes are so much better – they dramatically reduce the potential for this to occur.
7. Premium material has high memory, bounceback factor
The Sliqtra™ cured memory resin used to make Silent Knight™ vanes also has very high memory or bounceback factor meaning it will always quickly return to its original shape (unlike thermoformed vanes which commonly take on a permanent curl). This ensures shooting consistency over time.
8. No built-in lean like thermoformed vanes
Silent Knight™ vanes don't exhibit a built-in lean like thermoformed vanes. Vanes that lean can cause shooting issues, especially with arrows that are fletched offset or helical.
9. Tighter weight tolerances for consistent shooting performance
Thanks to the consistency offered by RIM manufacturing, Silent Knight™ vanes have far tighter weight tolerances than thermoformed vanes, another performance factor, especially for competitive shooters.
If your Silent Knight vanes are not more stable shooting, smoother, quieter and faster than the vanes you replaced, we'll buy them back, no questions asked.